Ticketing for venues and arenas
Utilise our event discovery platform and market leading ticketing technology to manage your events and your venue.
Next- level ticketing, from online to on-the-door
PROMOTE, SELL, DELIVER
FIXR's powerful ticketing technology and range of unique features, are designed to give you and your customers the best possible user experience, so you can get on with organising your events and managing your venue.
Intuitive event creation to set up your events and start selling tickets
HOW IT WORKS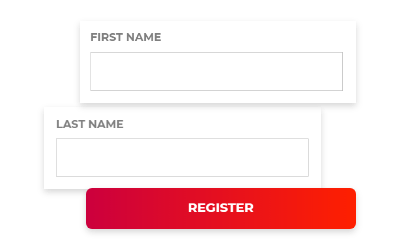 1
Set-up your account
Create your personal login and sales account to kick-start your journey as an event creator, in just a few clicks.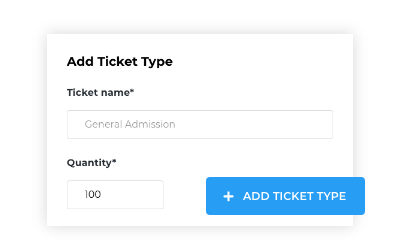 2
Create your event and add tickets
Set up your event to suit you and your venue. Follow the event creation path to add artwork, event description, entry requirements and custom ticket types.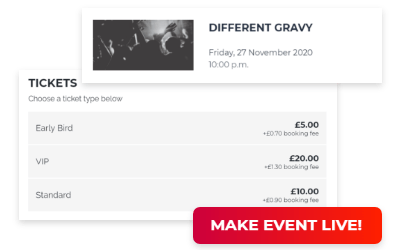 3
Go live
Preview your event in draft mode and when you're happy, hit "Make event live". Share and promote your event with FIXR's promotional tools, then sit back and watch the graphs grow as sales roll in.
TICKETING MADE EASY
Powerful Ticketing Functionality
Whether you're hosting 10 people or 10,000 people, we've got you covered. Manage unlimited events and custom ticket types, utilise real time reporting and make your venue more discoverable through our global marketplace.
In-depth Data & Analytics
Browse performance across all events at your venue with real time reporting and our mobile optimised dashboards. Identify sales patterns to better understand customer behaviour and maximise the opportunity to sell more tickets.
Group tickets and ticket transfers
Grow your database by allowing customers to buy tickets for their group then transfer them out individually with no added admin for you. Gather more data and know exactly who's coming to your venue.
Scan tickets on the door
Track capacity and manage entry across multiple entrances with the FIXR Entry Manager app. Continue selling tickets after doors have opened, admit group ticket holders individually and turn on rapid scan to reduce congestion.
Additional Packages: Custom Web Builds and White Label Apps
Take ownership of your venue as a brand and increase customer engagement with our bespoke white label event discovery apps and websites. Get in touch to find out more.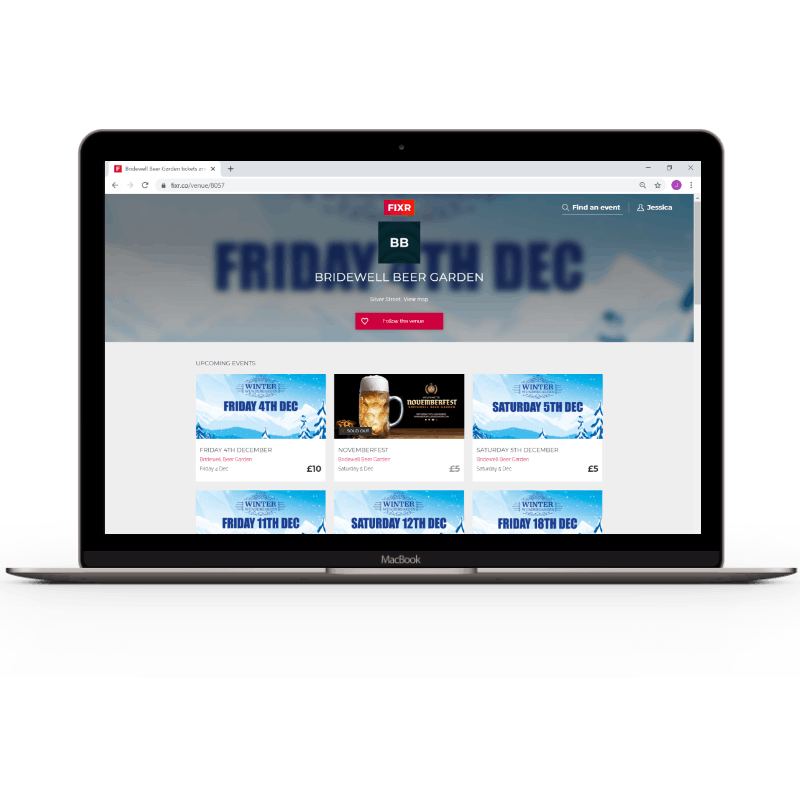 Discoverable venue pages
All venues have their own discoverable landing page, which features any upcoming events taking place at that venue. Plus, customers' can hit 'Follow this venue' to be kept up to date on all the latest from their favourite event spaces.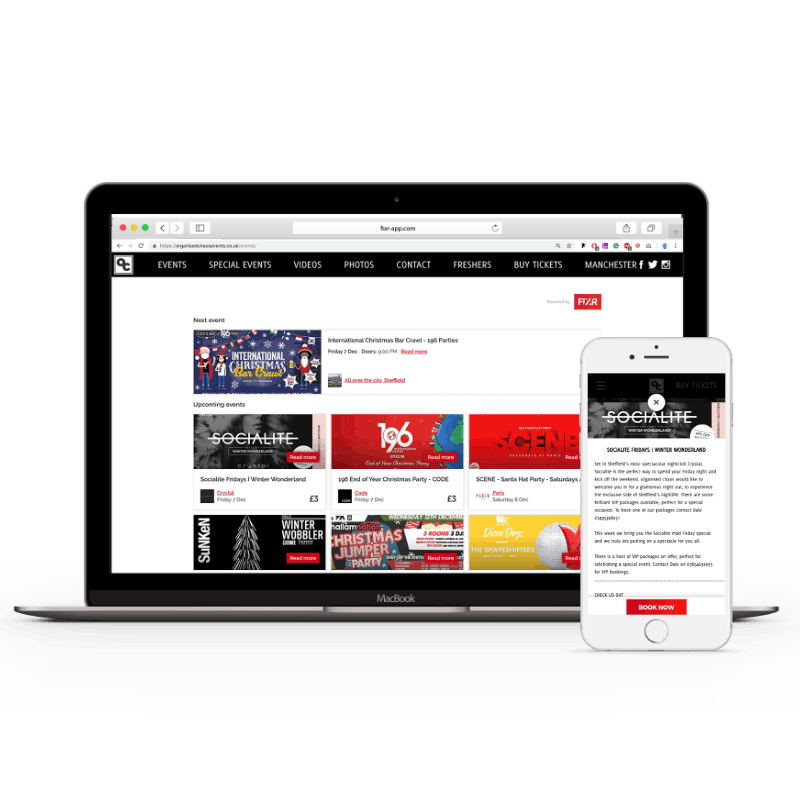 Sell tickets on your own website
Allow customers to buy tickets without being redirected to another site. We provide white label, mobile-friendly ticket shops, which can be integrated into your site in just a few clicks. They can also be customised to suit your venue. Find out how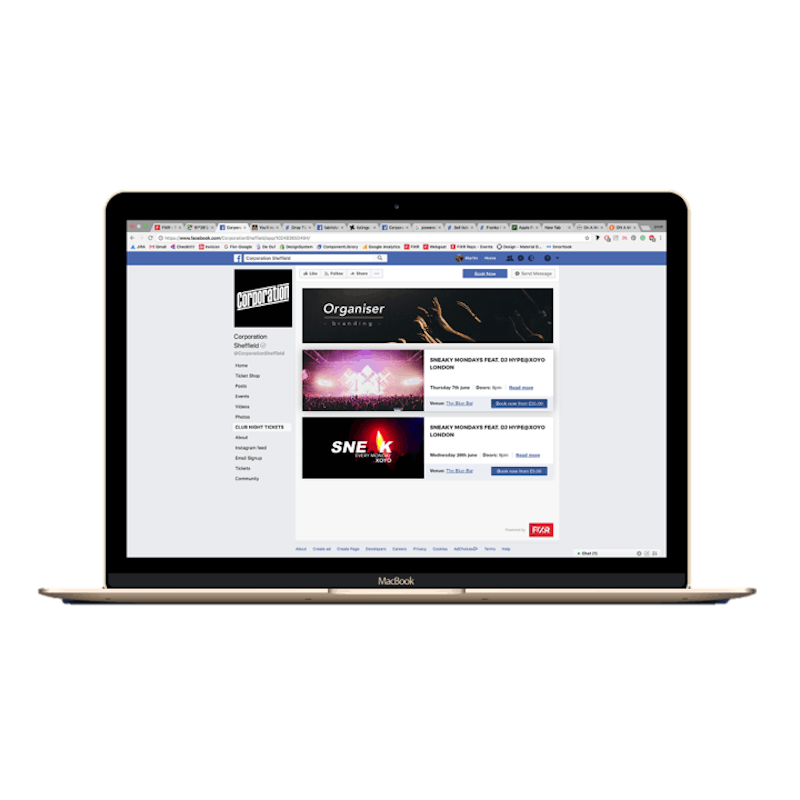 Facebook page Ticketshop
Sell tickets on your Facebook page with the FIXR Facebook Ticketshop, perfect for venues with a loyal social media following, lots of upcoming events and those without a website.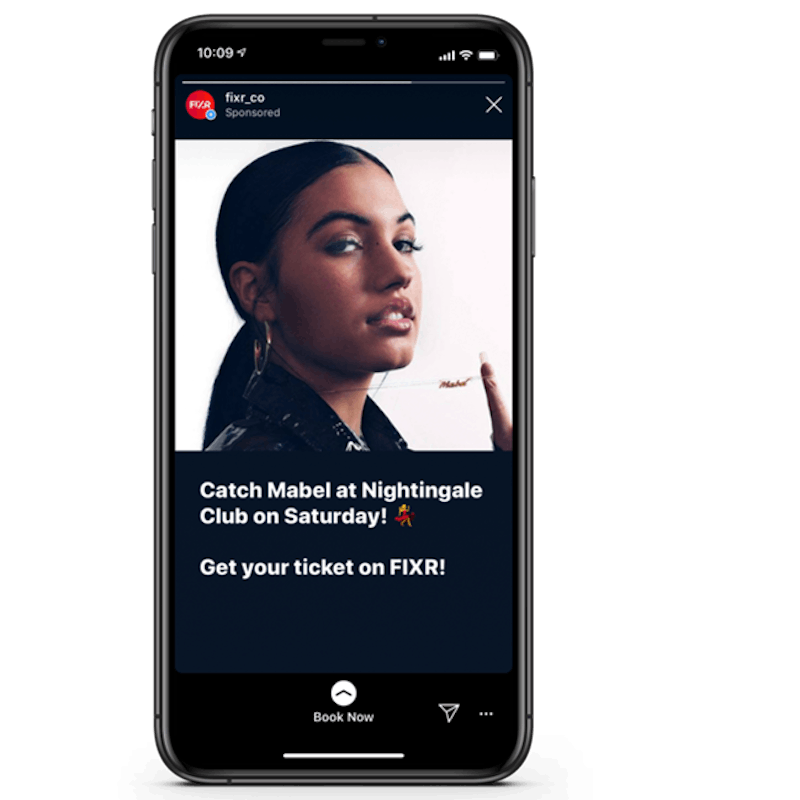 Ramp up sales through retargeting
Boost your sales by retargeting customers that have visited your Facebook or event pages and not bought a ticket yet. Find out how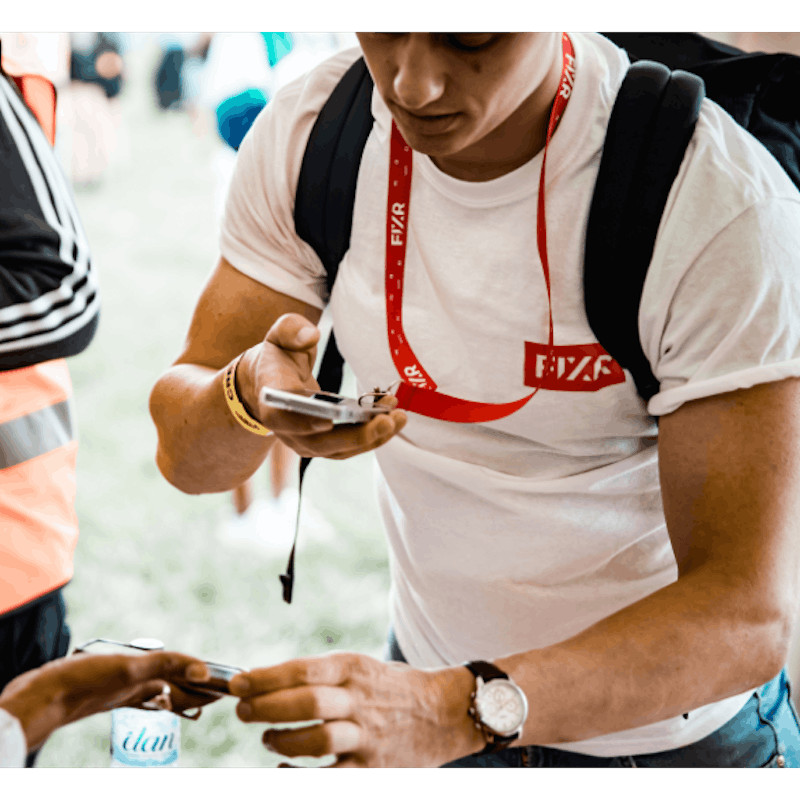 Extend your reach
List your venue and your events on FIXR's global marketplace and make them more discoverable with tags. Expand your reach using reps to promote your events, easily manage and monitor their performance and issue direct payments through our rep platform.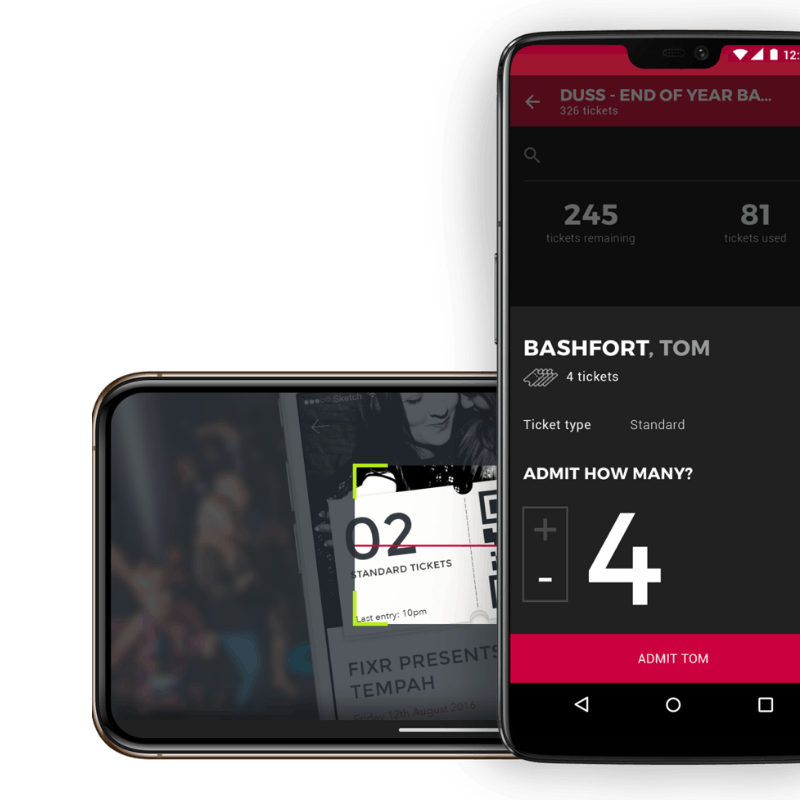 Scan tickets on the door
The FIXR Entry Manager app is available to download for free on any iOS or Android device. Scan tickets with ease, manage multiple entry points, filter by ticket type, provide custom access for door staff and keep track of your live capacity. Find out more