Ticketing for formal events and balls
Utilise our unique ticketing solution for everything from deposit tickets and CRSID checks, to custom releases and even 2-minute sell-outs. We are proud to work with hundreds of university balls and affiliated events and are trusted by thousands of students every week.
From online to on-the-door
PROMOTE, SELL, DELIVER
Here at FIXR, we aim to provide you and your attendees with the best possible user experience through our seamless ticketing functionalities and 1-2-1 account management, so you can get on with managing your events.
Intuitive event creation to set up your events and start selling tickets
HOW IT WORKS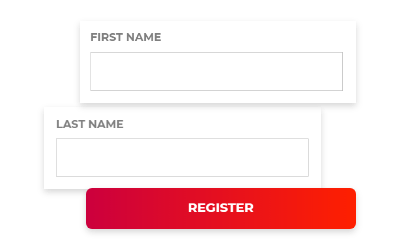 1
Create your account
Create your personal login and sales account to kick-start your journey as an event creator, in just a few clicks.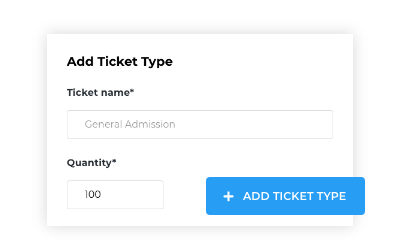 2
Create your event and add tickets
Follow the event creation path to add artwork, event description, entry requirements and custom ticket types.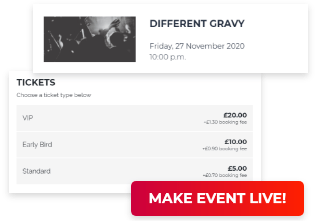 3
Go live
Preview your event in draft mode and when you're happy, hit "Make event live". Share and promote your event with FIXR's promotional tools, then sit back and watch the graphs grow as sales roll in.
TICKETING MADE EASY
Powerful Ticketing Functionality
Manage events and sell tickets online and on mobile. Level-up your event using our Ticketshop integrations that enable easy discovery and ticket purchasing on your website and social pages.
Deposit tickets & promo codes
Create and manage multiple ticket types under one account. Use our customisable ticket types to set up deposit tickets and create unique promo codes for bursary tickets and sponsors.
Easily gather key attendee info
Identify student members and attendees using CRSids or our Ts&Cs confirmation pop-up. Add 'Additional Questions' to your event creation path to include options for dietary requirements and additional attendee info.
In-depth Data & Analytics
Browse performance across all events with real time reporting, using our mobile optimised dashboards. Identify sales patterns to better understand customer behaviour and maximise the opportunity to sell more tickets.
Group ticket & ticket transfers
Grow your database by allowing customers to buy tickets for their group then transfer them out individually with no added admin for you. Plus, allowing ticket transfers means you can capture all attendee registration info without making manual name changes.
Scan tickets at a safe distance
Track capacity and manage entry across multiple entrances with the FIXR Entry Manager app. Continue selling tickets after doors have opened, admit group ticket holders individually and turn on rapid scan to reduce congestion.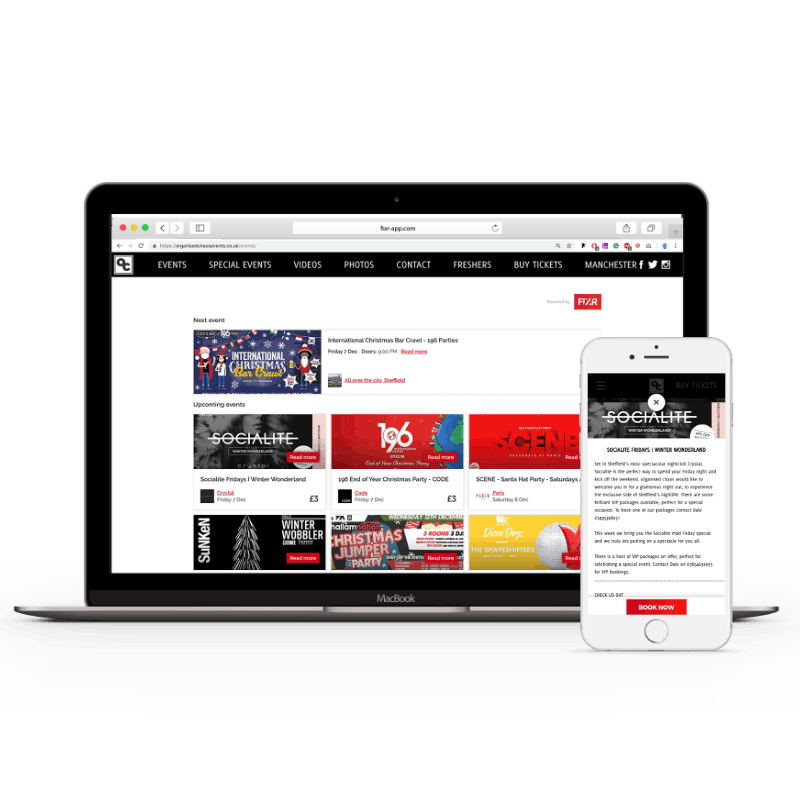 Sell tickets on your own website
Allow customers to buy tickets without being redirected to another site. We provide white label, mobile-friendly ticket shops, which can be easily integrated into your site and fully customised to suit your event. Find out how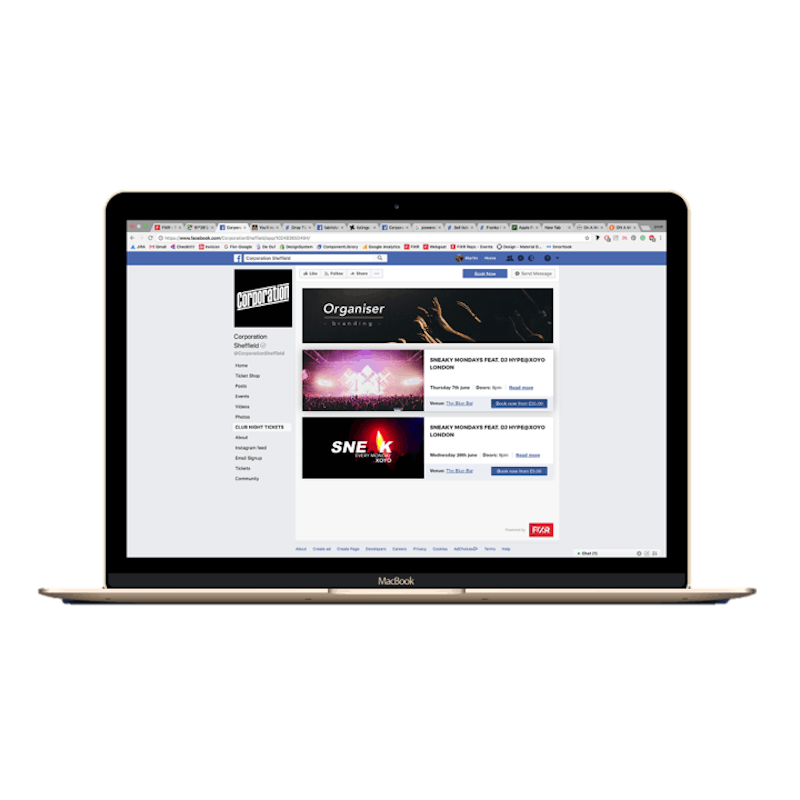 Facebook page Ticketshop
Sell tickets on your Facebook page with the FIXR Facebook Ticketshop, perfect for universities, clubs and societies with loyal social media followings, multiple upcoming events and those without a website.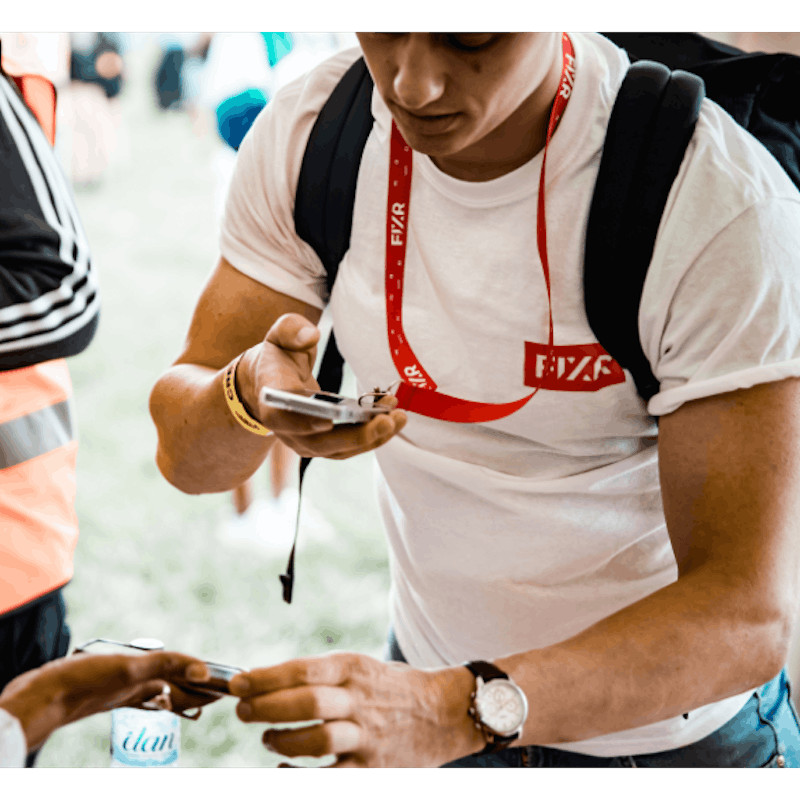 Extend your reach
Utilise FIXR's Rep Platform to manage your rep network and monitor performance. Plus, we're here to take care of the boring stuff like commission payments and leaderboard configuration.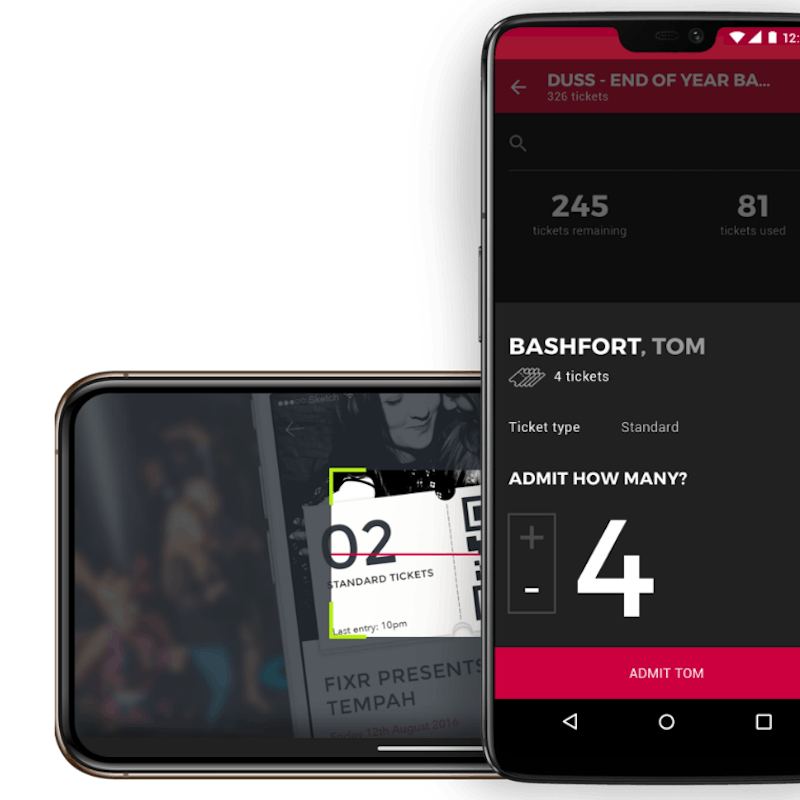 Scan tickets on the door
The FIXR Entry Manager app is available to download for free on any iOS or Android device. Scan tickets with ease, manage multiple entry points, filter by ticket type, provide custom access for door staff and keep track of your live capacity. Find out more
"
I have been using FIXR for years to run weekly student events and festivals. The support is second to none and everyone is willing to help its not just a ticketing company it's an extended cousin like a cool uncle.
Freddie Goodall
The Ox Events, Oxford