Ticketing for nonprofit & charity events
Provide great experience for customers, take advantage of our super low booking fees and access all of our premium features. Whether it's for a charity gala, sit down dinner or auction, FIXR has the tools you need to power your event and fundraise for your unique cause.
From online to on-the-door
CREATE, SHARE, FUNDRAISE
Here at FIXR, we aim to provide you and your supporters with the best possible user experience through our seamless ticketing functionalities and 1-2-1 account management, so you can focus on fundraising for your unique cause
Intuitive event creation to set up your events and start fundraising
HOW IT WORKS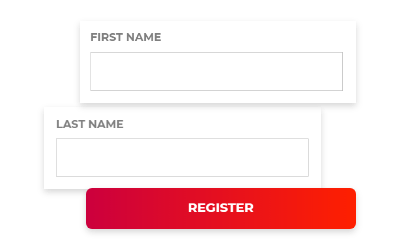 1
Set-up your account
Create your personal login and sales account in just a few clicks, and kick-start your fundraising journey.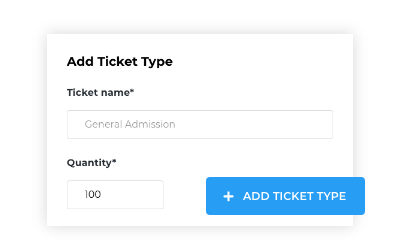 2
Create your event and add tickets
Set up your event to suit you and your unique cause. Follow the event creation path to add artwork, event description, entry requirements and promo codes.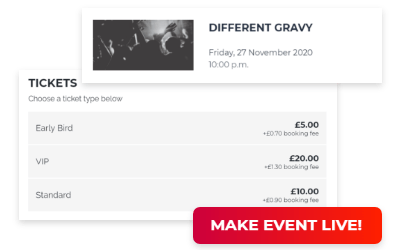 3
Go live
Preview your event in draft mode and when you're happy, hit "Make event live". Get the word out about your event and share your cause by using FIXR's promotional tools.
HELPING YOU MAKE A DIFFERENCE
Raise money
Sell tickets and raise money for your unique cause. Use our customisable ticket types to let attendees know how their ticket sales will support donations and maintain complete transparency with your supporters.
Scan tickets on the door
Track capacity and manage entry across multiple entrances with the FIXR Entry Manager app. Continue fundraising and selling tickets after doors have opened, then turn on rapid scan to reduce congestion.
Group tickets and ticket transfers
Grow your database by allowing customers to buy tickets for their group then transfer them out individually with no added admin for you. Gather more data and know exactly who's coming to your event.
PAY LESS TO RAISE MORE
Access all of our premium features at a reduced rate, simply get in touch with us with your charity number to get things started
Seamless entry
Scan tickets with ease, manage multiple entrances, filter by ticket type and keep track of your live capacity. Remove the need for paper tickets and improve entry efficiency for guests and staff with the FIXR Entry Manager app . Find out more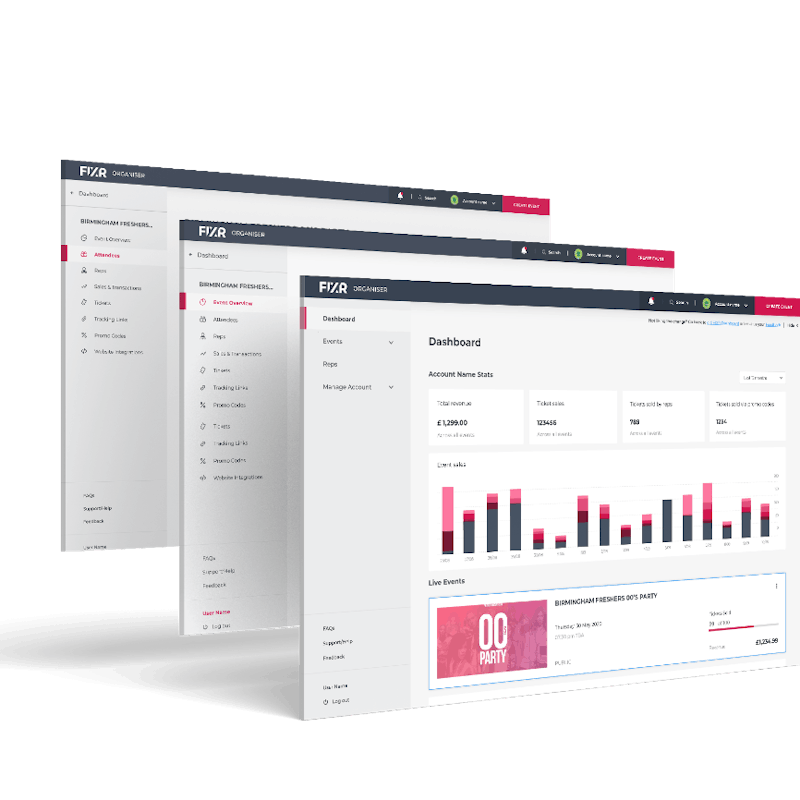 Get to know your audience
Track sales with live reporting and get to know your audience using our demographic breakdowns. Easily access attendee contact information to keep supporters up to date on all your latest fundraising and event updates.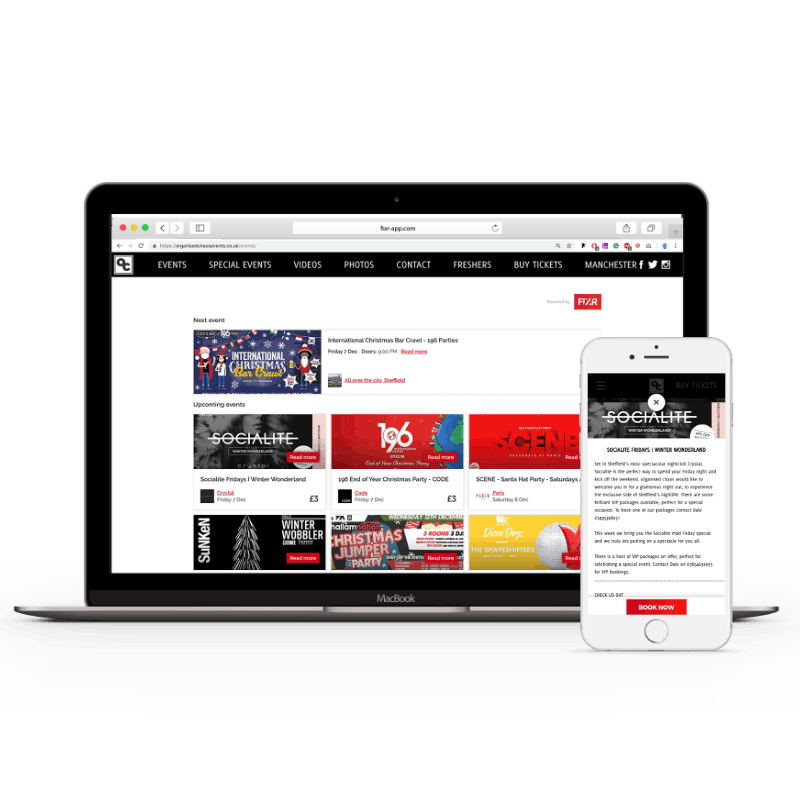 Ticketshop integrations
Manage events, sell tickets and raise donations online and on mobile. Use our Ticketshop integrations to enable easy discovery, ticket purchasing and fundraising on your charity or event's website and social pages.

"
It's been refreshing to work with a partner that is so supportive. The FIXR platform is super easy to use. Plus, the team have gone above and beyond in helping us to make the most of its available features. We've been able to utilise promo codes and sell donations tickets to hit and exceed our fundraising target for Mind.