BECOME A BRAND AMBASSADOR
Do you have a passion for events? Become a Brand Ambassador to collaborate with your favourite events and be the voice of FIXR on campus. Or take the next step and apply for our new Brand Manager role
Join a community
MAKE A DIFFERENCE
AMAZING INCENTIVES
Quick wins
Smash your sales targets and gain access to your favourite events, performance bonuses, team socials and mega prizes
Connect & collaborate
Be part of a Brand Ambassador team on campus. Collaborate with top event organisers and learn valuable skills in events management and promotion
Real experience
Gain hands-on experience in a start-up environment within the tech industry, plus access to internship & employment opportunities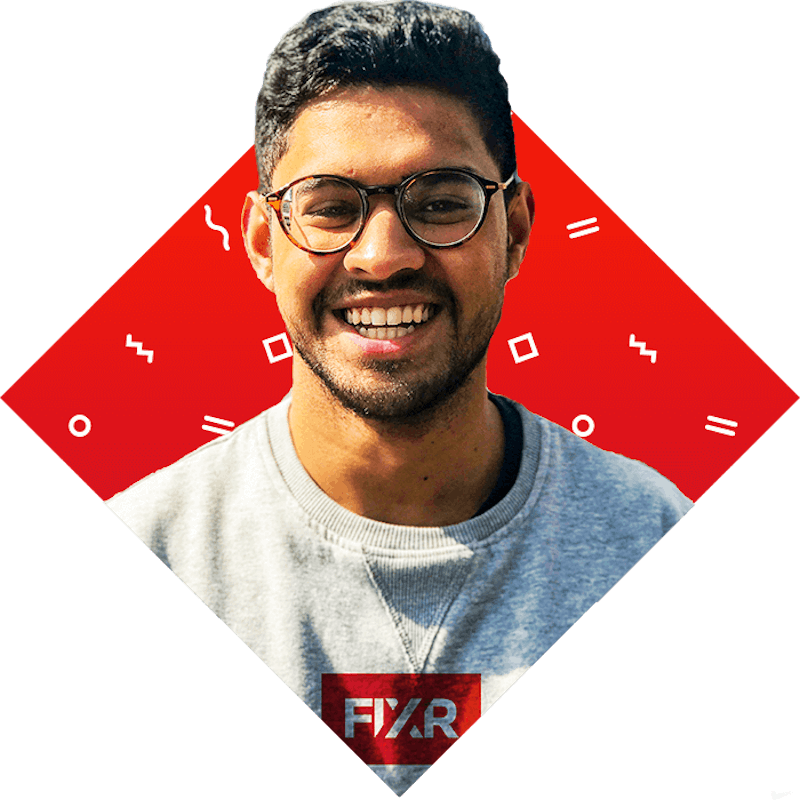 NEW - BECOME A BRAND MANAGER
Looking for a new challenge? Build your leadership skills and drive collaboration through our new Brand Manager role
APPLY NOW
JOIN THE EVENTS COMMUNITY
IN 3 EASY STEPS
1
Think you've got what it takes? We want to know why you're the right person for the job
We're looking for the best of the best students to help activate the FIXR vision and our event partners' visions, on the ground and digitally - sound like you? Apply now
2
We want you to tell us a bit more about yourself - and hit record!
We want you to complete video answers as part of your application - we know it's nerve wracking but use this as an opportunity for us to get to know the real you.
3
We'll be in touch
Hold tight whilst we review your application - good luck!

"
As a Brand Ambassador at FIXR, you're given the opportunity to shape the role in a way that suits you. The team are super supportive and guide you through every stage easing you into the job role.
Isabelle Williams
Durham University

"
Being a Brand Ambassador was a great way to meet other people on campus who also had an interest in events. As well as getting to work with some of the top event organisers in the city, I learnt valuable skills and made some great connections.
Michael Francois
Brighton University

"
The role really opened my eyes to the events world - so much so that I started my own student club night on the side. Really recommend working with the team and gaining some valuable experience through the role!
Toby Wright
Manchester University